EVERYTHING IS IN PLACE TO BUY YOUR FIRST HOUSE EXCEPT YOU
As Realtor and Broker of West Los Angeles Real Estate Group I have seen the first time buyer or for that matter people who are trading up, go into the "Deer In Headlights Panic Look. You have the finances in place and you have found the house you want BUT!!!!! , the kitchen stove is on the wrong side, the house is on the left side of the street and you wanted the right side , the shutters are white and you wanted brown, it has 5 bedrooms and you wanted 4 and on and on. Eventually you have come up with 10 reasons the house is wrong you pass on it and go back looking.. Hmmm I wonder what will be wrong with the next one.


Actually there was nothing wrong with this one or the 5 previous you liked or the next one that you will love, what you have is quite simple you are frighten. Of what you ask? ...More things then you found wrong with the last house you loved. You are not alone read this article 'Trouble Pulling the Trigger? Here's How to Commit to Homeownership'( http://goo.gl/Cn7ekO )

Keep your eye on the goal and that is get out of paying and collecting rent receipts and start earning money on your investment.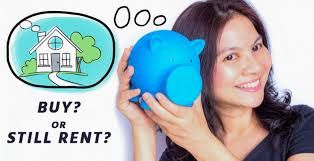 We are here to help you not by telling you what to do but teaching you what to learn so you can make your own decisions.


Author:
Robert Schmalz
Phone:
310-505-5571
Dated:
September 18th 2014
Views:
554
About Robert: ...