AT WHAT AGE WILL A COLLEGE GRAD BE ABLE TO AFFORD A HOUSE WITHOUT MOM AND DAD
I have been writing about the problems we are having in the housing market, that in of itself effects the whole economy, for some time now. As the data comes in and the issues get harder and harder to correct we are facing a crisis that no one seems to be talking about..

Firstly you cannot have an economic recovery without the recovery reaching down to all levels of the economy. Secondly you cannot have a housing recovery and if you do have a small one expect it to last when one of the largest segments of the age demographics is locked out. I am talking about the millennials and those that have been graduating from college in the last 5 years.

This article "College grads face high hurdles to buying first homes" is a must read, here is the link http://goo.gl/SmJCYY.

We need to fix this. if left to go on too long we will have a whole generation locked out of the housing market. The cost of higher education is absurd and to have bright young people go out into the world and compete while running the race strapped with a $50,000 debt is shameful

One more thing, banks that are regulated and protected by the US Government, make no effort to help these College grads get loans. They must not use college loans in the debt to loan ratio and level the field with other college grads that have no debt most due to parents that paid for it.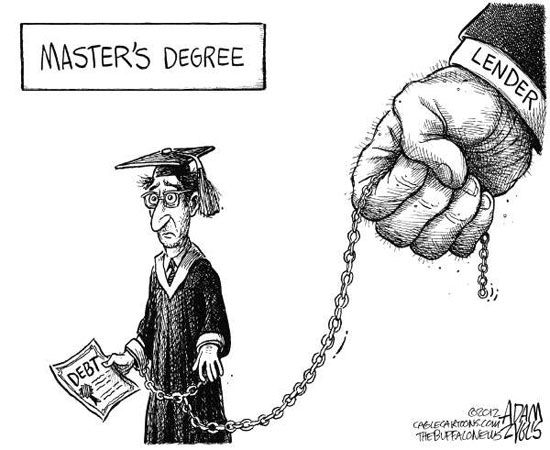 Author:
Robert Schmalz
Phone:
310-505-5571
Dated:
September 3rd 2014
Views:
567
About Robert: ...